Registered Osteopathy Practitioner
Baljeet Soor
Osteopathy – Unlock the secret to health in your body!
Four fundamental principles of classical Osteopathy:
1.   Structure (anatomy) and function (physiology) are interrelated.
2.   The body is a whole unit of function. (Body, Mind, Spirit are one)
3.   The body is self-healing and self-regulating.
4.   The unobstructed flow of fluids in the body is key.
A sensible practitioner will always keep these 4 principles on the forefront of their treatment with each patient. Knowing what a body needs at any given moment is a skill, if one wishes to enhance, is most beneficial to the patient.
Osteopathy works by alleviating anatomical restrictions in the body, such as skeletal, muscular, visceral, vascular, lymphatic, neurological and ligamentous restrictions. Once the body's "areas of restriction" are carefully manipulated, the function of the body as a whole unit is much for successful, leading to better overall health of the patient.  The Osteopath will be able to determine what areas are in need of change by skillful palpation of the tissues or "listening" to the tissues. Looking at the human body like a well-built machine, we can appreciate that any one area of the body cannot be in distress without affecting the rest of the body. Each system is carefully linked to another and thus, when Osteopaths treat one area of the body, they are continually thinking of how it will change the rest of the body.
Classical Osteopathy considers each treatment unique to the individual on the day of treatment, there are no "cookie cutter" treatments. For example, if you have headaches on a consistent basis, the "root cause" may be something different from another person who also has consistent headaches. Each person's reason for dis-ease in the body is different and because of this, a rational Osteopathic practitioner will take the time to properly assess your body to see where the dis-integration is occurring and to appropriately figure out a game-plan.
Osteopathic treatment can be beneficial in reducing pain and dysfunction, thereby improving posture, joint mobility, circulation and neural function, which also improves digestion and elimination of toxins. Many ailments of today are addressed using Osteopathy, including back and neck pain, whiplash, headaches, migraines, sports-related injuries, joint pain, sprains, strains, overuse injuries such as tendonitis, TMJ, IBS, constipation, nerve pain, painful menstruation, pregnancy pain. It is gentle enough for babies, children, adults and elderly alike.
Please Note: It is important that you speak with your medical doctor for the complete diagnosis of any medical condition.
"A man too busy to take care of his health is like a mechanic too busy to take care of his tools."    ~ author unknown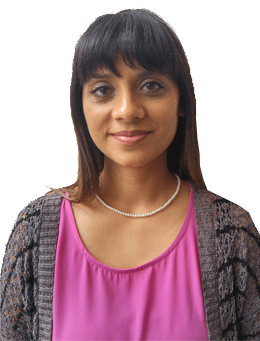 view full schedule