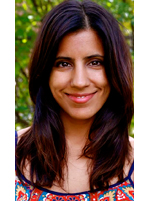 We now welcome our new Naturopath Specialist Nisha Kumar.
Nisha's Naturopathic approach encompasses a whole body approach.
Nisha loves to work with children and enjoys working with individuals with digestive disorders and stress.
Book a 15 minute complimentary consultation.
Call NOW at 905-459-7442 to book your appointment !
What we offer
"Where Mind, Body and Spirit Meet."
Visit our Centre to try out the beautiful locally made Meditation Benches ( link to
http://www.tranquilsolutionscanada.com/
)
Guided meditation CD in person or online available by
yogagurl
also private & group meditations available upon request call (905)459-7442
We are proud to be included in the expansion of the BRAMPTON DENTURE CLINIC, 16 Time Readers Choice Winner for best Denturist.
Please check out their website at www.bramptondentureclinic.com "Your Pathway to Health & Wellbeing"